Clarkston Property Management
Let Us Manage Your Rental Property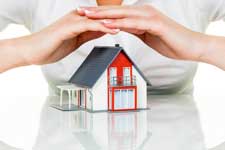 What we do as your property manager:
Below is a list of the property management services we provide to our clients. If there is a service you are particularly interested in but cannot find listed below, please call us directly at (248) 394-0464.
Rental Property Evaluation
+
Our Property Manager will meet with you to evaluate your property and make recommendations that will help to prepare your property and obtain the optimal monthly rental amount. Using our comparable rental analysis and a wide range of resources, we will suggest a rental rate for your property. Our goal is to obtain the highest dollar amount the market will bear based on current market conditions, keep vacancies low and increase your return on investment.
Property Showings
+
Our office is staffed with agents to answer prospects and show homes daily. We offer extensive marketing that uses a combination of signage, print ads, MLS listings and online advertising through multiple websites at no additional cost to you. We schedule and have an agent attend all showings of your vacant property to prospective tenants and will pursue all leads and inquiries related to your property promptly. Weekend and after-hour appointments are available at no extra cost to you.
Thorough Tenant Screening
+
Applicants are required to submit an extensive application, allowing us to pull & review:
Credit History
Civil & Criminal Checks
Landlord Verification
Income History
We ensure all agreements have been properly executed and secure necessary funds prior to the tenant's move-in. We document the properties condition using digital photography prior to the move-in as well as have the tenant complete a move-in inspection report (insert clickable move-in checklist here) verifying the condition of the property at the time of move-in.
Monthly Rent Collection
+
We collect rental income at the beginning of each month. All rent funds are deposited into Millennium Real Estate's account and cleared so you never have to deal with NSF funds! We will serve the appropriate notices if rent has not been paid by the 7th of each month. Millennium Realty will handle court proceedings and the eviction of your tenant in the event that rent is not paid.
Monthly Accounting, Bill Payment and Disbursements
+
We disburse the rental proceeds to you in the manner instructed on a monthly basis. We can disburse funds by check or Electronic Funds (EFT) or via mail. We provide monthly itemized statements showing income and expenses related to your property as well as a year-end accounting summary of your account. We also offer complimentary bill payment.
Coordination of Property Maintenance and Repairs
+
We coordinate all property maintenance and repair requests using our network of independent contractors, vendors and handymen that we have worked with for many years. We will pay the property bill out of our Client Trust Account on your behalf. Owners are notified of repairs and may also choose their own contractor to complete the repair.
Tenant Problem Solving
+
Tenants are instructed to call us with any problems, complaints or suggestions, not you! We are committed to investigating all problems and responding in the timeliest manner possible. We always strive to remedy the situation with the least possible cost to you. Tenant retention is good for everyone and of course, our priority.
All of our property management services listed are provided at one low monthly fee and you only pay for rent collected. WE HAVE NO HIDDEN COSTS!
Water Bills
+
MRE pays water bills and collects the funds from the tenant to reimburse the payment at no additional cost to our Owners. If this is not done, the water bill could go unpaid and will appear on your tax bill with penalties.
Advertising and Marketing
+
We use an aggressive marketing campaign on each and every one of the properties that MRE manages. Our advertising campaign will include print ads, online advertising, direct mail, social media and newspaper advertising. All of this AT NO ADDITIONAL COST TO YOU!
Professionally designed flyers, direct mailing pieces, electronic marketing, on-line advertising, MLS and print ads are just a few of the things that will be used to get your property rented.
We begin our advertising campaign the very first day that your property is listed with MRE.
Tenant Screening
+
MRE networks with realtors, business and other industries to find quality tenants, maximize your bottom line, reduce vacancies and increase your profits.
Credit Check
A thorough credit check report will show past to present payment history of each applicant. This will give you good insight into an applicant's ability to manage money and debt. Evictions, bankruptcies, mortgage defaults and judgments may also show up on a thorough credit check report.
Employment Verification
Employment is verified through the company's human resource department or other employment authority. We also verify their employment income with current pay stubs. This helps to confirm that their income is not from illegal activities.
Criminal Background Check
A criminal report will include felonies, misdemeanors, various traffic violations, as well as incarcerations. Extensive searches are made using the prospects first name, last name and date of birth. Criminal records are compiled of State, court and Department of Corrections records.
Civil Background Check
A specialized report that will show any cases involving another landlord. This report is run by using the applicant's Social Security number and name. It pulls the past addresses associated to him/her and searches the housing courts database for any filings paid and un-paid, as well as any evictions matching the name of your applicant. Civil reports can include all court-reported evictions for all 50 states. This is a very useful tool in the field of Property Management.
Rental History
It is always good practice to contact any previous landlord to obtain a clear rental history. MRE contacts the past two if applicable, verifying the accuracy of the information such as lease terms, rent amount, occupants living there, etc. We will also check the landlord reference given with the actual owner of record to make sure they are one in the same. This stops an applicant from listing any friend with a cell phone to pose as the landlord contact.
Inquire About Our Services
(248) 394-0464
Clarkston Area Information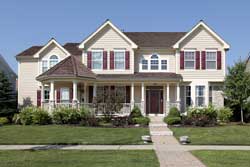 Linux Jacox from New York built the first house in Clarkston in 1830. He sold his claim to Butler Holcomb in 1831. In 1832, Holcomb built the second house and a sawmill on sections 20 and 21. The town was named for the Clark brothers, from New York. Jeremiah Clark, from Onondaga County, New York, came to Detroit in 1831, and in the autumn of 1832 located on section 7 in Independence Township where he built a log cabin. Among his three children were three boys, Edwin, Milton and Newton. Nelson W. Clark arrived in 1836 and became a prominent citizen in the township. In 1838, Holcomb sold his interests to the Clark brothers, who then built a grist mill. In 1842, the Clark brothers platted a tract of land on section 20 for a village and gave it the name Clarkston. The first church to be erected in Clarkston was the Methodist Church on Buffalo Street, in 1841.

In 1980, Clarkston was listed on the National Register of Historic Places as a Historic District on the merit of its architectural and historical significance. Clarkston has many important examples of Queen Anne style homes. Residents in 1980 came together and submitted the appropriate paperwork to the National Park Service to list Clarkston as a historic district primarily to prevent Main Street from widening and wiping out character-defining buildings as well as Clarkston's history.
Areas We Serve
Oakland County:

Farmington
Farmington Hills
Hazel Park
Highland
Holly
Huntington Woods
Independence Township
Keego Harbor
Lathrup Village
Lyon Township
Milford
Novi
Oak Park
Orchard Lake
Orion Township
Ortonville
Pleasant Ridge
Rochester Hills
South Lyon
Southfield
Springfield Township
Sylvan Lake
Walled Lake
Waterford
West Bloomfield
White Lake
Wixom

Macomb County:

Harrison Township
Macomb Township
Mount Clemens
New Baltimore
New Haven
Richmond
Romeo
Roseville
St. Clair Shores
Sterling Heights
Utica
Warren
Washington

Lapeer County: