Agent Referral Program
Let us be your partner in Property Management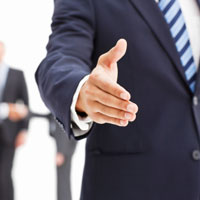 At MRE, relationships are important to us. We understand the value of communication and protecting the friendships that you have created with your clients over the years. At MRE, your clients will have the care and support they need with a property manager, which will allow you as a Real Estate Agent to focus on sales.
We specialize in property management and have designed our Agent Referral program to give the same level of care and attention that you would give to your clients. We focus on having a full service property management solution that will take care of the property start to finish.
Our pledge is to maintain the property and provide the best possible support to your client and smoothly transition them back to you once they are ready to sell.
We pay agents a $200.00 referral once the property is leased. We also offer a $200 referral fee for tenant prospects that rent a home from us.
"Thanks again to the Millennium Team!

My clients are all situated in their new home and couldn't be happier. Judy is very nice and I look forward to more transactions with you all in the near future. Absolute pleasure!"

Tina Zudell, Realtor, Real Estate One - Clarkston
Refer A Client
(248) 394-0464