Owner Resources
At Millennium, our full-time job is managing your investment!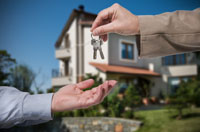 Whether you have a rehab or a leaky faucet, our maintenance team stands ready to handle any repair while our accounting team sees to it that you get accurate, computerized monthly statements every step of the way.
Resources & Tools
Have a Question?
(248) 394-0464
Frequently Asked Questions
Can I use my own maintenance person?
As long as they respond and complete the work in a timely manner, the choice is yours.
View All