Owner Resources
At Millennium, our full-time job is managing your investment!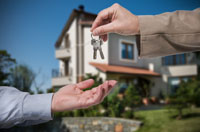 Whether you have a rehab or a leaky faucet, our maintenance team stands ready to handle any repair while our accounting team sees to it that you get accurate, computerized monthly statements every step of the way.
Resources & Tools
Have a Question?
(248) 394-0464
Frequently Asked Questions
How long can a tenant stay without paying rent?
MRE issues the first required notice on the 7th of each month. This notice gives a tenant 7 days to pay the amount due. If the amount due is not paid by the 15th of the month, the case is then sent to court. Once we attend our court date, the judge will give 10 additional days to pay or eviction can be ordered. Once we have the court order it is good for 56 days, during which time an arrangement agreeable to the owner and the tenant can be reached to avoid eviction.
View All