Owner Resources
At Millennium, our full-time job is managing your investment!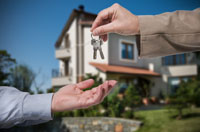 Whether you have a rehab or a leaky faucet, our maintenance team stands ready to handle any repair while our accounting team sees to it that you get accurate, computerized monthly statements every step of the way.
Resources & Tools
Have a Question?
(248) 394-0464
Frequently Asked Questions
Do you use a standard lease agreement?
No, our lease is a constantly evolving document that is changed with every lesson we learn. Many lessons in court and those from other investors over the last 15 years has been reflected in our lease to protect our owners.
View All