Owner Resources
At Millennium, our full-time job is managing your investment!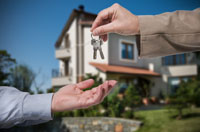 Whether you have a rehab or a leaky faucet, our maintenance team stands ready to handle any repair while our accounting team sees to it that you get accurate, computerized monthly statements every step of the way.
Resources & Tools
Have a Question?
(248) 394-0464
Frequently Asked Questions
What specifically do you do to qualify a tenant once they have applied to rent my house?
This is one of the most important aspects of a successful management company. The application process is thorough and several steps are taken to verify tenant worthiness. An applicant must demonstrate a history of being a reliable and responsible tenant as well as meeting credit standards. We personally talk to past landlords and asked detailed questions regarding their rental history. We take an extra step and obtain civil court data, which checks for prior landlord/tenant court cases. We obtain a credit report, criminal background check and consult the terrorist watch list on each applicant. We also require a copy of their driver's license to verify renewal or change of address information and social security card for SSN verification.
View All