Owner Resources
At Millennium, our full-time job is managing your investment!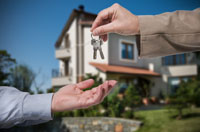 Whether you have a rehab or a leaky faucet, our maintenance team stands ready to handle any repair while our accounting team sees to it that you get accurate, computerized monthly statements every step of the way.
Resources & Tools
Have a Question?
(248) 394-0464
Frequently Asked Questions
Will I be notified if a repair is needed?
We email each owner with any repair order that is reported. Most repairs and maintenance issues are standard and completed for a nominal charge. If the repair turns into something more serious, we will then email with the contractors findings, quotes and recommendations for approval.
View All